Click Kenaston label above for more local weather details
Kenaston, Saskatchewan - Community Page
Comedian Kelly Taylor

"Kelly did a tour of the Canadian Colleges, and was named Canadian College Comedian of the year."
See More Info
Master Chef Appetizer Competition!
Who will be the 1st Master Chef of Kenaston?
On Friday December 16th, Kenaston will have its first Master Chef Appetizer Competition! We welcome everyone and anyone to enter the contest to win $200.00. The appetizers will be served prior to the comedian and DJ dance party. All proceeds from the night will go towards the operation and maintenance of the hall, rink and pool!!
---
Cooking in Kenaston Cookbook - $20
Now available at the Coop and the Library
Makes a great Christmas gift for friends of the Kenaston Community.
Revenue will go to the Library and Pool renovation projects.
---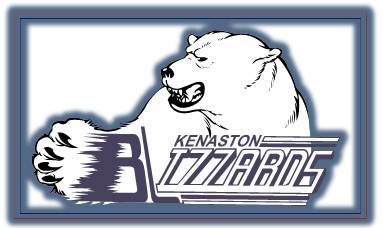 Kenaston Blizzard Senior Hockey December Home Games:
Saturday Dec 3 @ 7PM VS Central Butte
Sunday Dec 11 @ 5PM vs Outlook

(Changed)

Sunday Dec 18 @ 3PM VS Eston
---
Community Spirit: Check out the Kenaston Promotional Slideshow. This will be linked on-going from the welcome page under the "Visitors" tab.


---
Village Notices
The Village of Kenaston Dump
The dump will be open December 3 and 17 from 1pm to 4pm.
Contact Dave Osachuk at 252-2047 for access to the dump on those days. The January to April hours will be dependent on usage during December.
Please watch the website for any updates to hours at the dump or contact the Village office at 252-2211.
A reminder to everyone in the village to provide an email address or cell phone number to the village office for an emergency contact regarding water or sewer disturbances. If a boil water advisory is issued it is faster to contact people with a mass email or text as we want to ensure everyone is contacted in these cases.

---
Do you have a home business in Kenaston?
Be sure to get listed on our Kenaston Business Directory.
Send your info to Glen Pavelich.

Add the kenaston.ca icon to your device home screen.


Residents
Kenaston Guest Book
Sign Up to receive
Kenaston Crossroads

Chamber Member Credit
Card & Interac Rates
Loraas Disposal
Collection Schedule