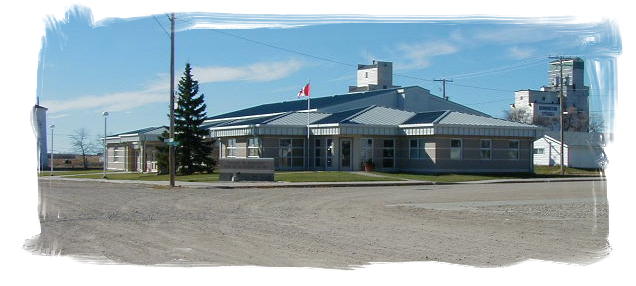 Administrator: Carman Fowler
306-252-2211
Email: kenaston@sasktel.net
Address: Box 129 Kenaston, Sk, S0G 2N0
Foreman: Jason Zdunich
Village Office Hours:
Monday to Thursday 8:00 am to 4:00 pm,
closed over lunch hour.
See Kenaston Place page for Rental Details
Village Notices
Black Knot
There has been concern regarding Black Knot on trees within the Village of Kenaston.  The Village council would like residents to review the information below regarding this fungus and what can be done to remove this from your trees.  (See full post)
Change in Recycling
Due to changes in the recycling program Loraas is no longer accepting plastic film products.
Plastic film includes: plastic grocery bags, ziploc bags, saran wrap, plastic garbage bags, bread bags or bubble wrap. There is one exception: all shredded paper must be in a plastic bag and tied.
No glass is accepted in recycle bins outside the city of Saskatoon.
Dog and Cat License Fees
All DOGS and CATS within the Village of Kenaston are required to be licensed with the Village of Kenaston office. All dogs are required to be leashed on public property and feces cleaned up after them. Our Animal Bylaw is posted on kenaston.ca or you can contact the office for a copy.
$8.00 per animal per year license or a lifetime license of $30.00. Please obtain animal license at the Village office. Payment can be made at the Affinity Credit Union or by etransfer to kenaston@sasktel.net with description of the animal to be licensed.*
See The Animal Control under bylaws which states licensing fees and information.
The Village of Kenaston has a dangerous dog bylaw in effect. Please contact the village office for more information
Village Notices
Water Advisory and Boiled Water Information
Waterworks Report
Please refrain from pushing snow from your property onto the village streets. When there is an abundance of snow adding piles to what the staff needs to move makes their job bigger and prevents them from getting the village done efficiently.
Tree Trimming
Please have your trees & grass trimmed on a regular basis during the summer. The Village has a nuisance bylaw for anyone who does not comply with volunteer maintenance to their yards.
Please Supply Your Email Address or Cell Number
A reminder to everyone in the village to provide an email address or cell phone number to the village office for an emergency contact regarding water or sewer disturbances. If a boil water advisory is issued it is faster to contact people with a mass email or text as we want to ensure everyone is contacted in these cases.
Vehicles, Campers, Boats, Trailers
The Village Office would like to remind residents that alleys should remain free of vehicles, campers, boats, trailers etc. for utility company vehicles and emergency vehicle access.  These service people require access to alleys and are unable to contact owners of these items in an emergency case.  Utility companies also often trim trees in the alleys to access their services.  A note to owners of trees that hang in the back alley, they may not trim them the way you may want them. Please keep them trimmed the way you would like them.  Please respect the requirements of the utility and emergency service representatives.
See 'Kenaston Place' on the map below for office location.