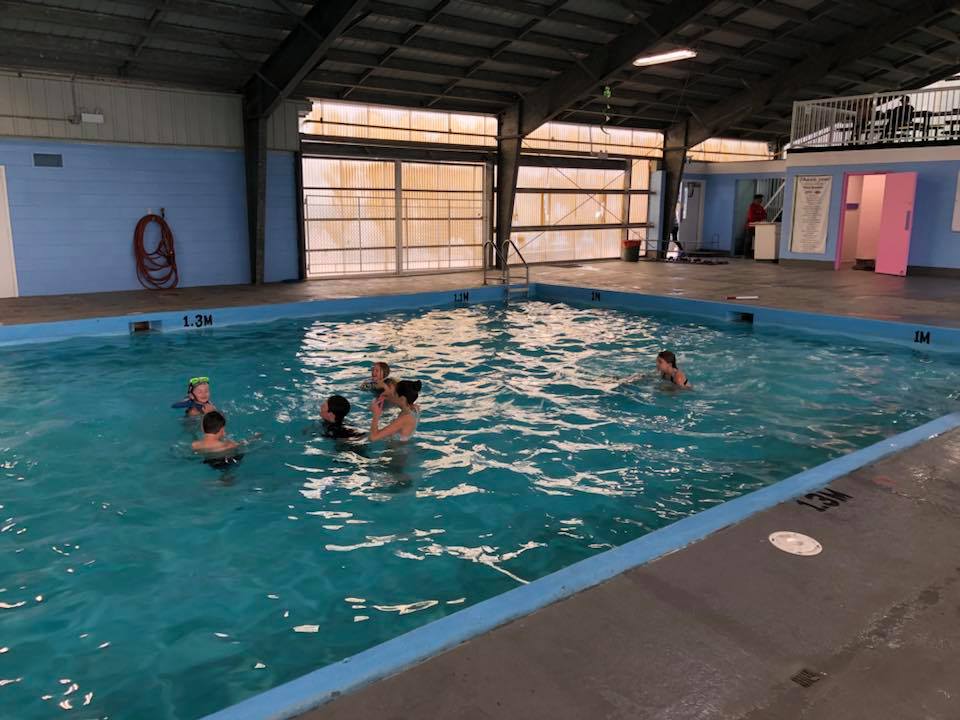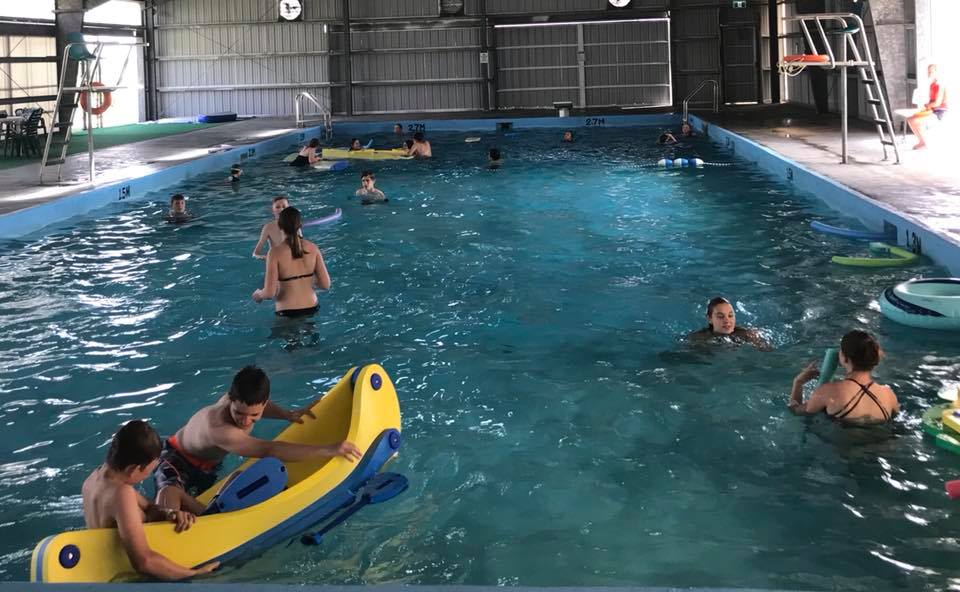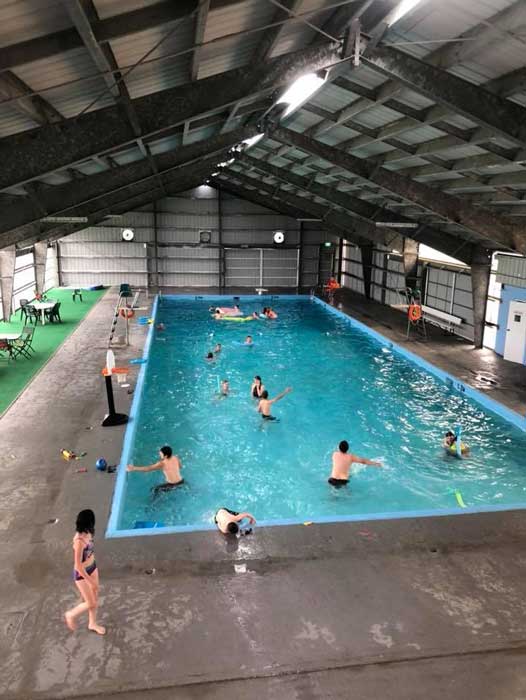 Follow us on Facebook
for pool hours, events, and news.
---
Kenaston Swimming Pool – General
The pool is a great facility for physical activity as well as an enjoyable and safe place to cool off from the hot summer sun. It is a place to socialize, make new friends and participate in activities as a family.? Over the summer months our staff members continue to organize fun days, mom and tot events, parties for children and even midnight swims.
Lessons
Swimming lessons start mid June to July for ages 3 years and up. Three sets of certified swimming instruction is offered. Annual schedules are posted by late May or early June.
We offer swimming lessons to all ages and abilities. Private adult lessons are offered for those that need help learning to swim or just want to improve their skills.?
There is a pathway from campground to the pool.
Pool Rental:
Pool rental for birthdays, family reunions and other special occasions is available any day of the week. Please call the pool for details and to book your event. $200.00 for two guards and three hours of swim time!! A damage deposit of $200.00 will be required prior to the event. If there are more than 30 people at the rental, the price will be raised depending on the amount of people.
Swimming is a very valuable and lifesaving skill. The Kenaston Pool has something for everyone.
Aqua-cise is offered for adults and seniors for exercise through ease of movement, and to improve to balance, strength and cardiovascular components.
Public Swim provides children and adults the opportunity to be active during the day even when the temperatures are too hot to be outside. It is a great place to socialize, meet friends and do something active as a family.
Mom and Tot
Teen Swims
Midnight Swims
Pool Rental for Private Functions – The Kenaston Pool is a fun and positive place to have birthday parties, family reunions and private pool parties.
History of the Kenaston Swimming Pool
In 1964 the newly formed Kenaston Lion's Club (1961) proposed that a swimming pool be built in Kenaston. One of the primary advocates for a village pool was Pete George who offered the usage of the George dam for swimming lessons in 1963 and 1964.
The cost of the original pool was estimated at $18,000. The Lions Club raised $11,000 and along with government grants the project was completed. The first pool opened in 1965 and was well used by the community, becoming the summer hang-out of choice for many of the youth.
After twenty years of service, it became evident that a new and larger pool was needed due to ongoing leaks and water line issues; the cost was estimated at $180,000.? Again the Lions Club initiated the fund-raising; government grants along with donations from local business, Parks and Rec, community members and community organizations the funds were raised. The new and existing 25 by 10 meter pool was opened in 1986; amenities include a diving board and artificial turf in the seating area.
In 1991 the pool was improved with the addition of new changing rooms and a roof at the cost of $320,000. The main motivation for the roof was to protect the children on colds days and to increase their desire to take lessons. The roof allowed both children and adults to enjoy a longer pool season and has helped lessen some of the maintenance and cleaning requirements.
The Kenaston Swimming Pool is a wonderful asset to the community and currently offers activities for people of all ages including swimming lessons, aquacize and public swimming from June to late August.
From its inception the pool has given Kenaston families swimming skills; confidence and self-esteem when vacationing near water, and all the physical benefits that water activities provide. The board and staff encourage everyone to get involved in pool activities.