Kenaston Wheatland Library
Branch Librarian – Faye McVeigh
Phone: 252-2130
Box 309, Kenaston, Sk S0G2N0
Saskatchewan Wheatland Libraries: www.wheatland.sk.ca
E:mail: kenaston.library@wheatland.sk.ca
Kenaston Wheatland Library Board Members:
Colleen Sekulich
Faye McVeigh
Elizabeth Zdunich
Carman Fowler
Sarah Martin
Brad Owen
Barb Cerniuk
Our library has books for all ages, videos, magazines and books on tape.  We have three computers with high speed for public use, and we offer both summer and winter reading programs.
The Kenaston library has a  BOOK DROP right outside the door. All books can be dropped into the slot. Call us or drop in if you have a book request.  You can come in an check your e-mail at the branch.
Also see: Saskatoon Public Library Catalogue
Kenaston library Summer Hours:
As of June 1st  2021
Monday 4:00 pm -7:00 pm
Wednesday 11:00 am – 5:00 pm
Thursday 9:00 am – 4:00 pm
The Kenaston Wheatland Regional Library is currently asking for donations of NEWER Magazines. They can be dropped off at the library during library hours.
Call for more information at- 252-2130
or email us at – kenaston.library@wheatland.sk.ca
History of the Kenaston Library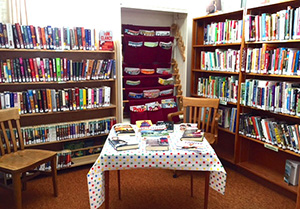 The Kenaston branch of the Wheatland Regional library opened on March 5, 1970 in the health center building on the top of the hill on main street where it is currently located.
It was financed and stocked by an agreement with the regional library, villages of Kenaston and Bladworth, and the RM of McCraney. The first local board under the chairmanship of Barbara Pavelich included John Randall, Stan Ouellette, Tony Zdunich, and H. Mutch.
The first librarian was Doreen Kerpan with assistants Lucy Mohagen, Grace Tracy and Faye McVeigh. Marian Chugg and Ina Mae Collins followed Doreen with Faye McVeigh assisting both and is currently our branch Librarian. Faye us assisted by Colleen Sekulich.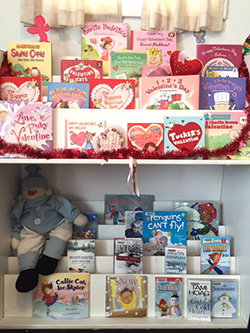 Over the years the Kenaston library has become a hub of the community providing books for all ages, large prints, books on tape, movies, thematic displays, Summer reading programs, contests and magazines as well as public computer for everyone to use. It's an educational source for the Kenaston school and the new Distant Learning Center as well as the Clearspring hutterite colony school.
It also provides mobile reading sources such as "Library 2 Go " for both adults and children as well as many E-Resources used by many such as Business & Careers, Consumer Reports, Do it Yourself reports, Press Display for free newspapers, Encyclopedia's and Reference, e-books and e- audiobooks, French, Genealogy, Health and Wellness, Kids, Law and legislation, and maps and travel.  The library also contains a used book sale room.
This Kenaston Wheatland Library Board works together to provide new ideas and funding to enable our library to remain open and active in the community.