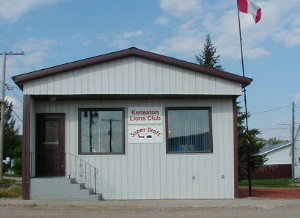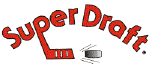 Kenaston Lions and Super Draft
(Page content to be updated)
The 2016 spring playoff draft was more successful because of increased entries from the local vicinity. Thanks to Deanne, all staff and the volunteers who helped to make the administrative side of the draft a success.
The Lions Club and SuperDraft have just made the final payment on the $115,000.00 loan which we borrowed to contribute to the reverse osmosis water treatment system installed by the Village of Kenaston approximately six years ago. The Lions picked up about 25% of the cost for the Village Council.
We continue to subsidize local recreation facilities at approximately $75,000.00 a year as well as other donations to CNIB, Diabetes Foundation, Saskatchewan Music Festival and provide support to a number of local projects. For example, Kenaston Lions recently made a $300.00 donation to Red Cross to assist the residents of Fort McMurray.
Kenaston Lions and Super Draft is renting a booth to promote the draft at the 'Man Show MEETS Woman's World' from Sept. 30th ? Oct. 1st ? 2nd at Prairieland Park in Saskatoon. If any of our local hockey enthusiasts are interested in helping at our booth over these dates, the Lions Club would be very appreciative of your support. Please let Deanne know or leave us a message at 306-252-2100.
Thanks to the efforts of Elaina Guilmette and Jon Zdunich a quarter section of land is being farmed with proceeds directed to our recreational facilities. The Lions Club is providing financial backing for this project. There are many con-tributors to this project which will be fully acknowledged after harvest.
Kenaston's Lion's Club Projects