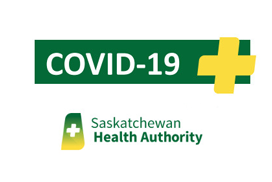  The COVID-19 vaccine clinic types will vary across the province. Current eligibility and available SHA clinics are listed online.
 For each clinic listed below, you can either walk-in or book an appointment
 To book an appointment call 1-833-SASKVAX (7275829) OR online at www.saskatchewan.ca/covid19-vaccine. ID/Health Card will be required.
 Pfizer, Moderna, and Influenza vaccine is available at each clinic for all eligible age groups, including boosters.
Outlook Heritage Centre December 6, 2021 12:00—6:00pm
Biggar New Horizons Centre December 8, 2021 3:00—6:30pm
Kindersley Elk's Hall December 7, 2021 12:00—6:30pm
Kerrobert Town Hall December 8, 2021 12:00—4:00pm
Cando Community School December 9, 2021 1:00—4:00pm
Rosetown Elk's Hall December 8, 2021 1:00—6:30pm
Davidson Town Hall December 9, 2021 12:00—6:30pm
Lucky Lake Community Hall December 10, 2021 1:00—6:00pm
For more information about Saskatchewan's COVID-19 vaccination roll out and to find a clinic near you visit: https://www.saskatchewan.ca/COVID19-vaccine